M A I N | N E W S
GASKAMMER first Official T-shirt will be OUT SOON!!! Limited to 50 copies only by Black Metal Cult records. With full Front and Back prints and prints on the sleeves as well.
"Soldiers Of The Eternal Winter" - The Official Tribute to ABSURD Out Now by Azermedoth records (Mexico)! Listen to GASKAMMER cover version of ABSURD's "Pesttanz".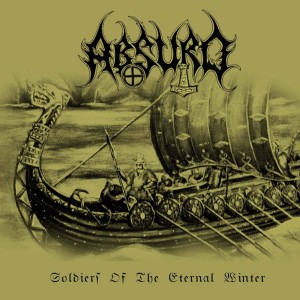 Two rehearsal videos from May 3, 2015 - Phoenix, AZ

GASKAMMER - "Judocarnage" title track appeared in "Hammerstorm Vol.IV" NSBM/Black Metal compilation by Barbatos productions.
CD limited to 200 copies + special edition (only 28 copies) CD + poster + set of cards. More details in the Releases section of the website.

GASKAMMER - "Burn the Symbols" promo track from December 2014 was included in "Me Ne Frego!" NS compilation by War Kommand productions,
released on CD-r limited to 150 copies.

25 January 2015 - GASKAMMER is back in the Black Metal War!!!





The first thing is that Gaskammer is back with a new line up:
Okupator (vocals, guitars) and Demogorgon 88 (drums).
Five years ago the band started as one-man project in Bulgaria
and now Gaskammer is an American NSBM act,
located in Phoenix, Ariozna.

In December 2014 we recorded two promo tracks that will be
released later at some point. Also the composing/recording
of the first full-length album entitled "Judocarnage" are in progress.

Note that this website is the only official page of the band and if
for some reason appear facebook page and other pages like that
in social media and other web platforms, know that no one of the
band members is behind it.

Official embroidered logo patch will be released soon
by Black Metal Cult records. Keep an eye of the label's page
for any official Gaskammer releases and merchandise.

There are photos from 2015 band photo session in the "Info"
section of the website. Image files of the updated logo design
can be found in this section as well.

If you want to contact the band, use some of these e-mails:
info@acclaimrecords.com or blackmetalkult666@yahoo.com
Printed 'zines can get in touch for possible interview, 
don't waste time to write us asking for free copies of our
releases, we are not that type of a band.

Our first album "Judocarnage" will be released later on CD
and tape format as well. Also additional tracks
(apart from the album ones) might appear in compilation
or split release later as well.
Keep cheking our website for more updates and news.

88's first full-length album album "War Eagle" is now available
on CD, limited to 300 copies through Winter Solace productions.
A tape version, limited to 200 copies will be released very soon.
You can order it from the label's website.

Again it's a matter of days that the first official 88 t-shirt will be
released as well. Limited edition to 50 only by the Mexican 
Satanic Records.
The label is taking pre-orders right now, contact them via e-mail
if interested in purchase.

EINTRETEN IN DIE BLACK METAL KAMPF!